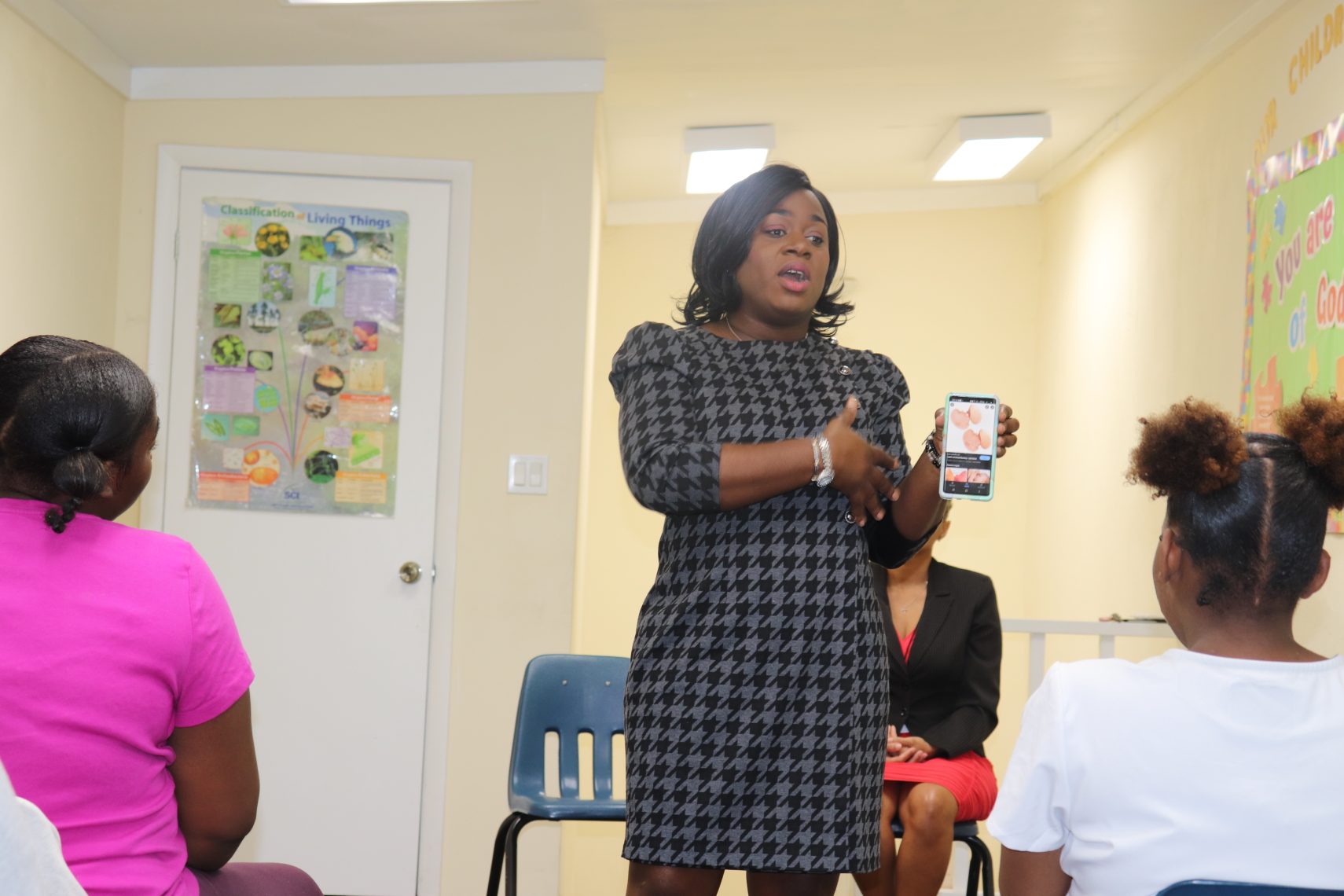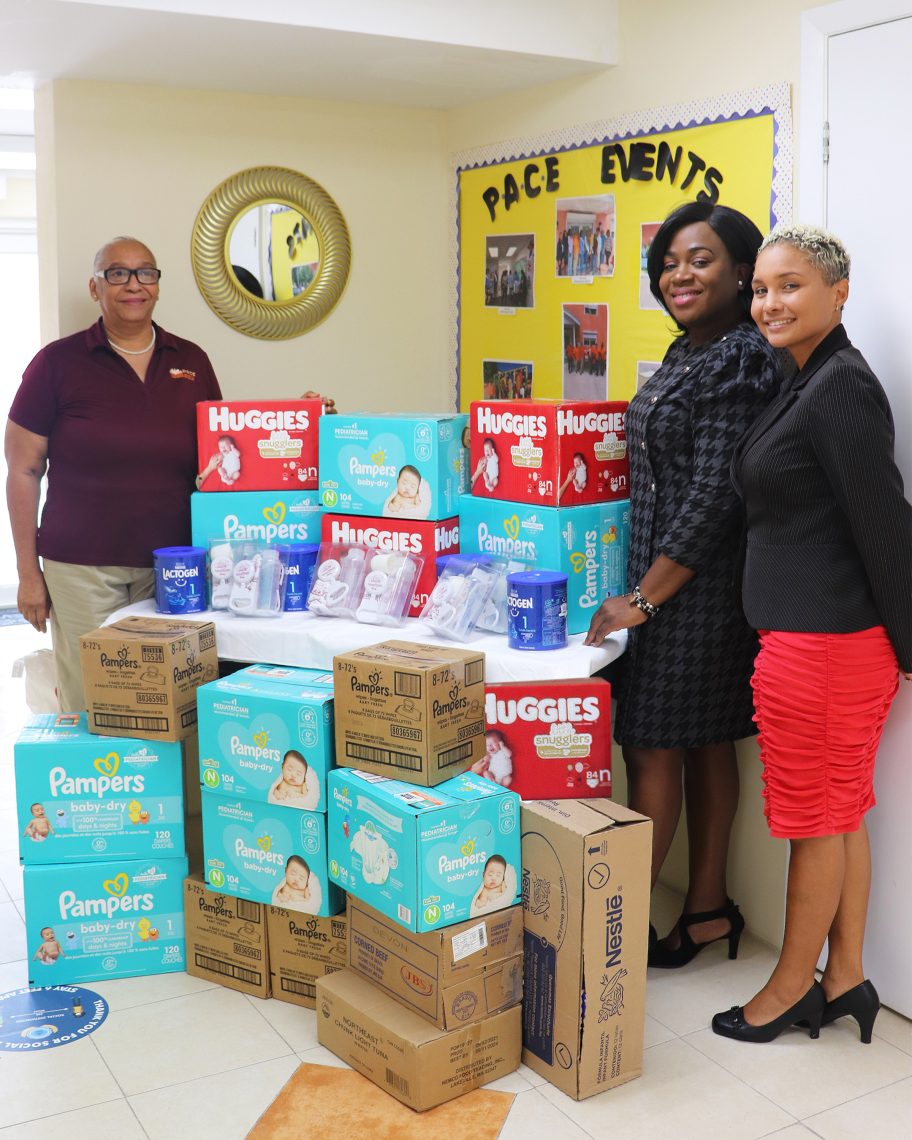 BahamaHealth team members facilitated an educational session on breastfeeding at PACE School, which provides education and support services to new and existing teen mothers.
Nurse Mariesha Charlton, Utilization Review Nurse and Melissa Albury, Assistant Manager, Client Care spoke with students about the benefits of breastfeeding, shared tips for breastfeeding success and addressed the questions and concerns of the students.
In addition to this, the team made a donation of diapers, wipes, formula and non-perishable food items to benefit the students at PACE.